Why Woodplay?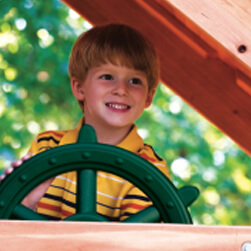 Quality
Customizable playsets with industry leading warranties.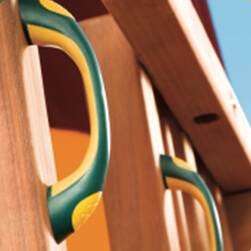 Safety
Nothing is more important than the safety of your children.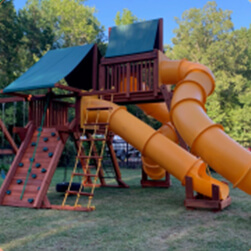 Knowledge
White glove service with expert installation and maintenance.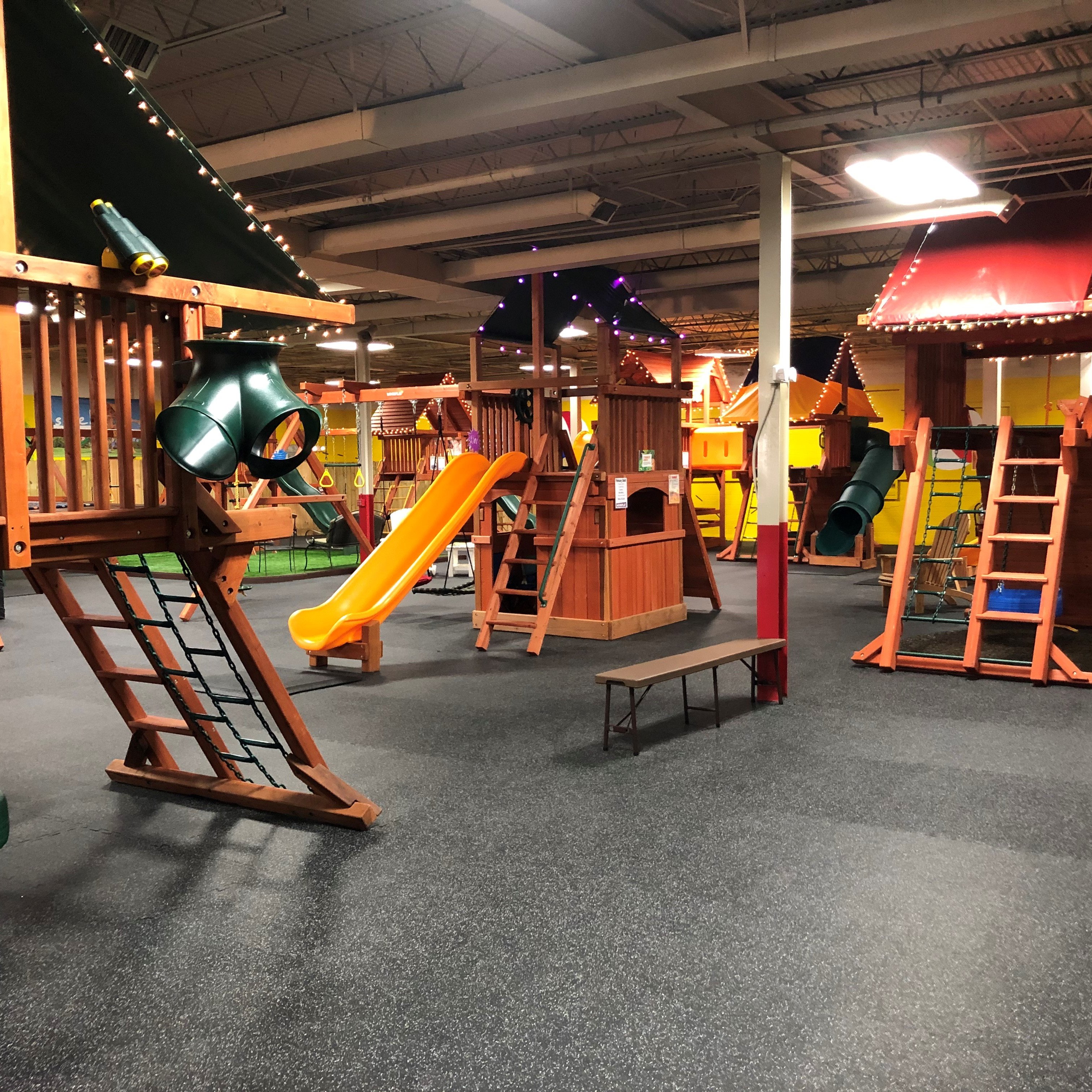 Showroom
Come try before you buy in our 10,000 SF play area.
It's always a GREAT day at Woodplay!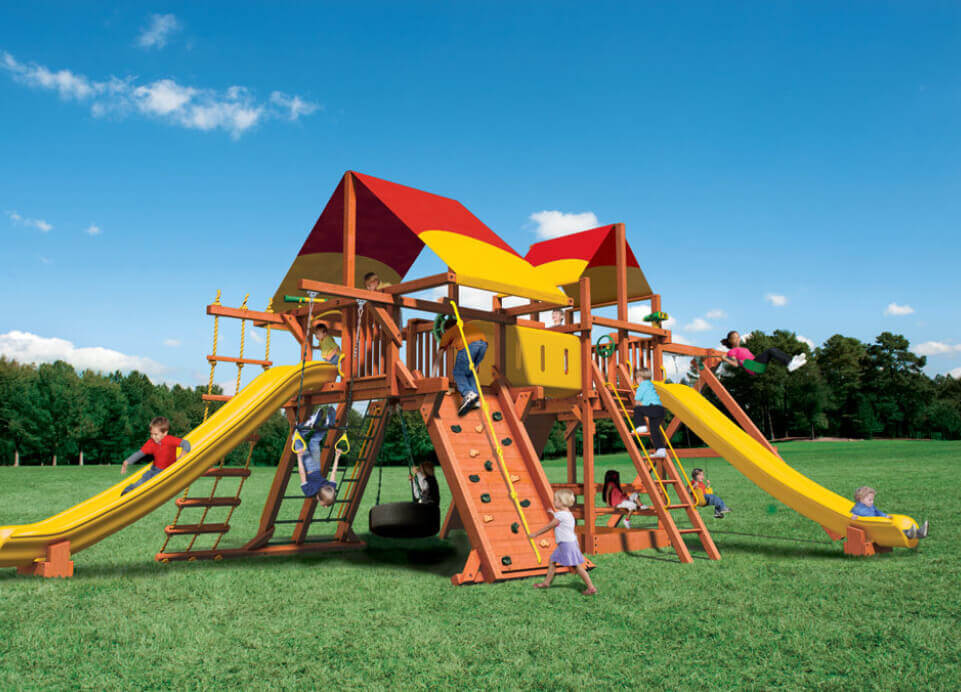 Woodplay manufacturers the highest quality, safest, and most durable playsets on the market since 1975. All playsets feature adjustable designs for level installation in any yard, commercial-grade galvanized hardware, and their unique Triple Joint Construction to ensure Woodplay's structures are the best engineered, most robust, and safest playsets on the market. Woodplay playsets are built with durability and longevity in mind. Cedar playsets are naturally decay and insect resistant without the necessity of using harsh chemical treatments. We apply a transparent stain that enhances the natural beauty of the lumber to complement your yard. Our Cedar playsets carry a Limited Lifetime Warranty. We offer delivery and installation and when needed we offer a deluxe tune up where our team will power-wash, tighten all the bolts and hand stain your set to keep it looking as good as new.
Woodplay of the Carolinas is proud to carry springless trampolines and accessories by Springfree Trampoline, makers of the world's safest trampoline. They are the leaders in the industry in innovation, safety and quality. Kids deserve safe, active outdoor play and that's what Springfree delivers. Their patented safety system has removed the impact areas that cause injury by removing the need for springs, moving the frame to below the mat and removing all hard edges at the jumping surface. They use only the highest quality materials in their manufacturing so your family gets the same enjoyment and safety year after year. The Springfree Trampoline warranty covers every component for a full 10 years. We invite you to visit our showroom to learn more and try out a SpringFree Trampoline for yourself and experience the difference!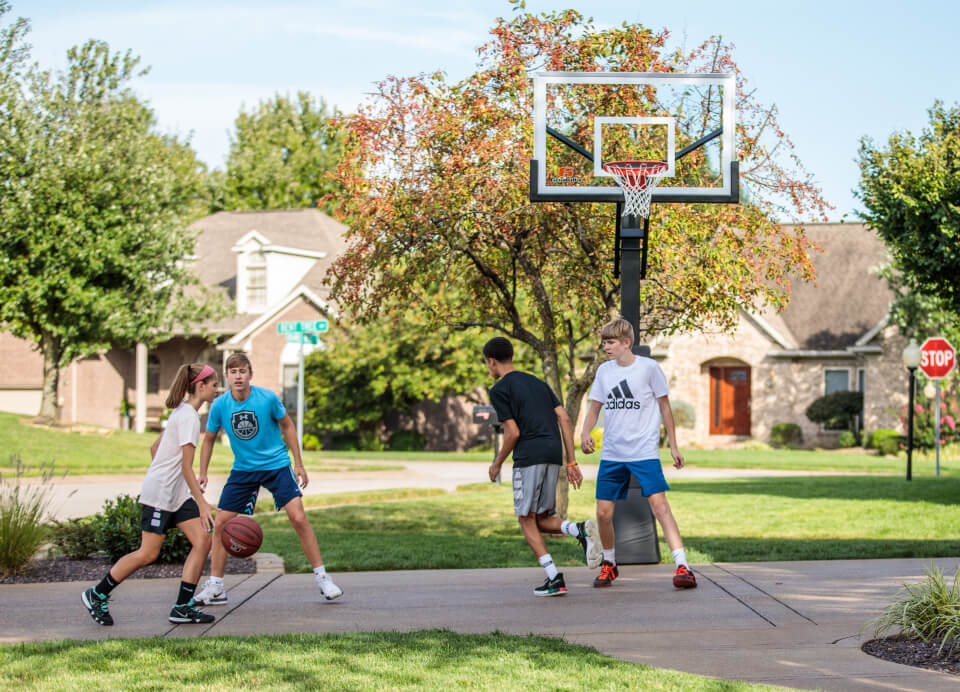 Woodplay of the Carolinas is proud to carry products by Goalrilla, makers of the toughest basketball and training equipment available. Goalrilla carries multiple series of basketball hoops and each of these systems offer the premium features you would expect from Goalrilla. Their backboard design offers an unobstructed view and a consistent rebound. The powder-coated steel pole construction offers superior rust-resistance, UV protection and won't fade over time. Stop by our showroom today to see and learn more about the various backboard sizes and features like the new STBLZR™ Technology, a revolutionary technology that significantly reduces the shake of a basketball hoop. And just like with all the products we carry we can deliver and install.