Goalrilla Goals
Woodplay of the Carolinas is proud to carry products by Goalrilla, makers of the toughest basketball and training equipment available. Our Goalrilla basketball goals feature uncompromised strength and durability, professional rebound, incredible weather resistance, and a limited lifetime warranty that includes the backboard glass. A basketball goal is a large purchase for your home, so it's important to consider your needs and wants in order to make an informed buying decision. A few factors to consider during your search for the right basketball goal include driveway size, how frequently it'll be used, the players' ages and your budget. Stop by our showroom and find the right basketball goal for you.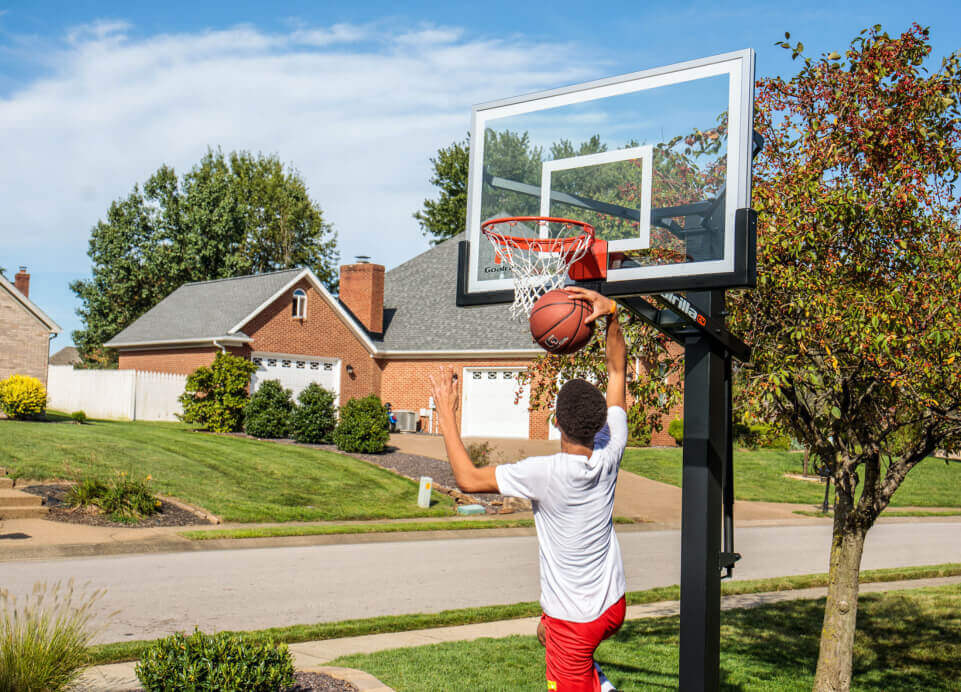 In-Ground Goals
In-ground basketball hoops use higher quality materials featuring tempered glass backboards for the most authentic rebound available paired with a powder-coated steel pole. The basketball pole is installed into concrete to stabilize the entire unit. Because of this concrete installation, the hoop becomes much more stable and the risk of tipping over is eliminated, especially during a dunk. In-ground hoops also take up less space than a portable's molded base. In-ground basketball goals add to the value and curb appeal of your home. Many customers think of it as an investment in their home. Our in-ground hoops are installed with an anchor kit, so if you ever have to move you can unbolt the hoop and relocate it. When you arrive at your new home, you just simply need to give us a call, purchase a new anchor kit and we can get it installed for you.
VIEW All IN Ground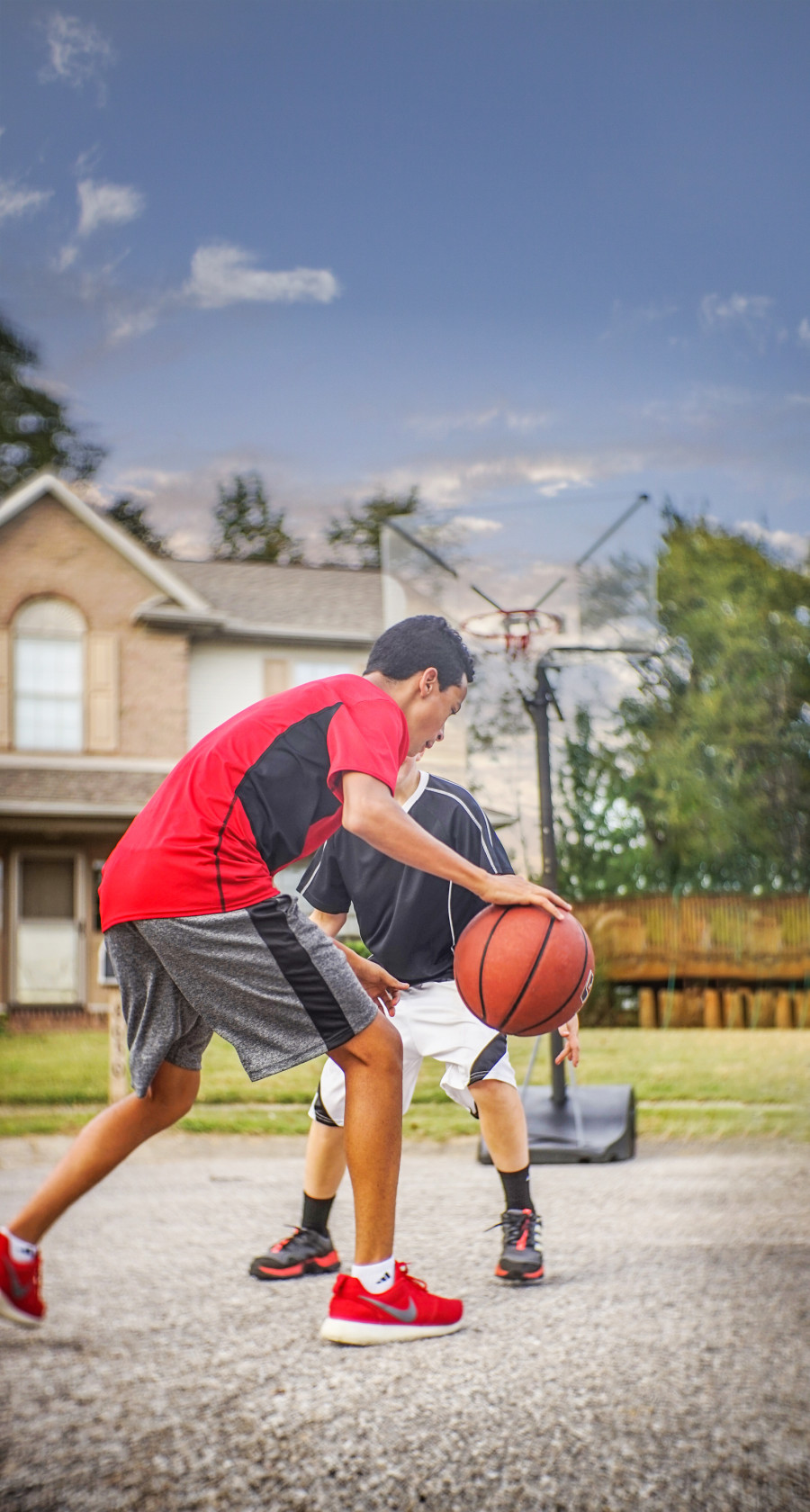 Portable Goals
The Silverback NXT is pushing the envelope for portable basketball hoops. The advanced technology and strategic engineering of this goal makes for faster assembly, improved rebound, superior strength, unmatched stability, and effortless transportability. Unlike traditional portable basketball goal designs where the main pole of the goal connects to the plastic base, the NXT pole connects directly to a steel frame that sits under the entire base. Sitting on top of the Stabili-Frame is a large blow molded base which holds more than 200+ pounds of water. The unique shape of this base is designed to accommodate easier filling and mobility. It also features an anchor at the back of the base which prevents it from tipping backward while being moved. Unlike traditional backboards that are framed by a plastic or metal edge, NXT basketball goals feature an Infinity Edge Backboard, a technique that folds the edges of the material backward, creating a stronger face for superior rebound and greatly reducing the "dead" spot in most portable goals.
VIEW ALL Portable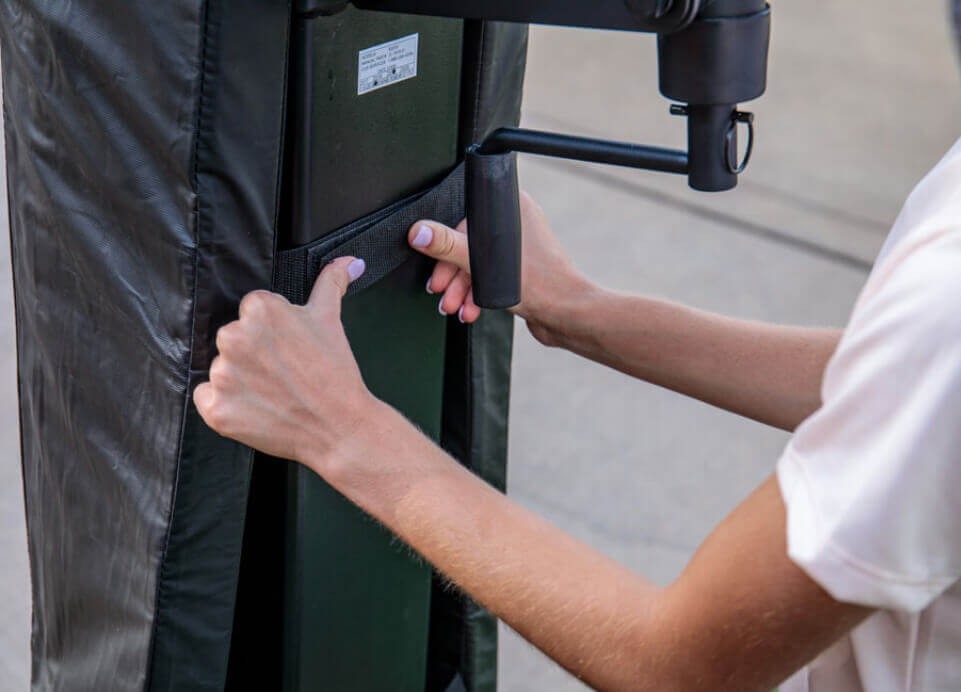 Accessories
Is it time for an upgrade or looking for ways to play smarter for longer? Maximize your playing experience with these basketball hoop accessories. We carry their thick cushioned pole pads, weatherproof backboard pads and pro-style flex rims to keep players safe. We also carry their long-lasting LED hoop light and Yard Guard to keep your game going. We also carry customized pole pads to promote your favorite team and don't forget that new Goalrilla basketball.
VIEW ALL Accessories