Fun for Everyone
Are you ready to party? Our 10,000 SF indoor showroom, filled with playsets and trampolines is the perfect venue for Birthday Parties and any other memorable events that your family is celebrating. At Woodplay of the Carolinas, your party will be one that everyone will love as your kids will get to play on a huge indoor playground with pieces of play equipment for kids of all ages, including playsets, trampolines and more. Both exciting and convenient, our birthday party room provides everything you need to create a memorable experience.
Our Playroom
Woodplay of the Carolinas is excited to host your next event. Our facility offers a kid friendly playground and a private party room for your child's next birthday celebration or any other family occasion. Every child attending needs a signed WAIVER by a parent or legal guardian. We encourage this to be done online prior to the day of the event or it can be done upon check in. Once checked in they can start enjoying our multiple play areas where they can climb, bounce, slide and use their imaginations. While they are playing you will have time to customize your party in our private party room. Please remember we are a retail store so customers can come into our showroom during normal business hours.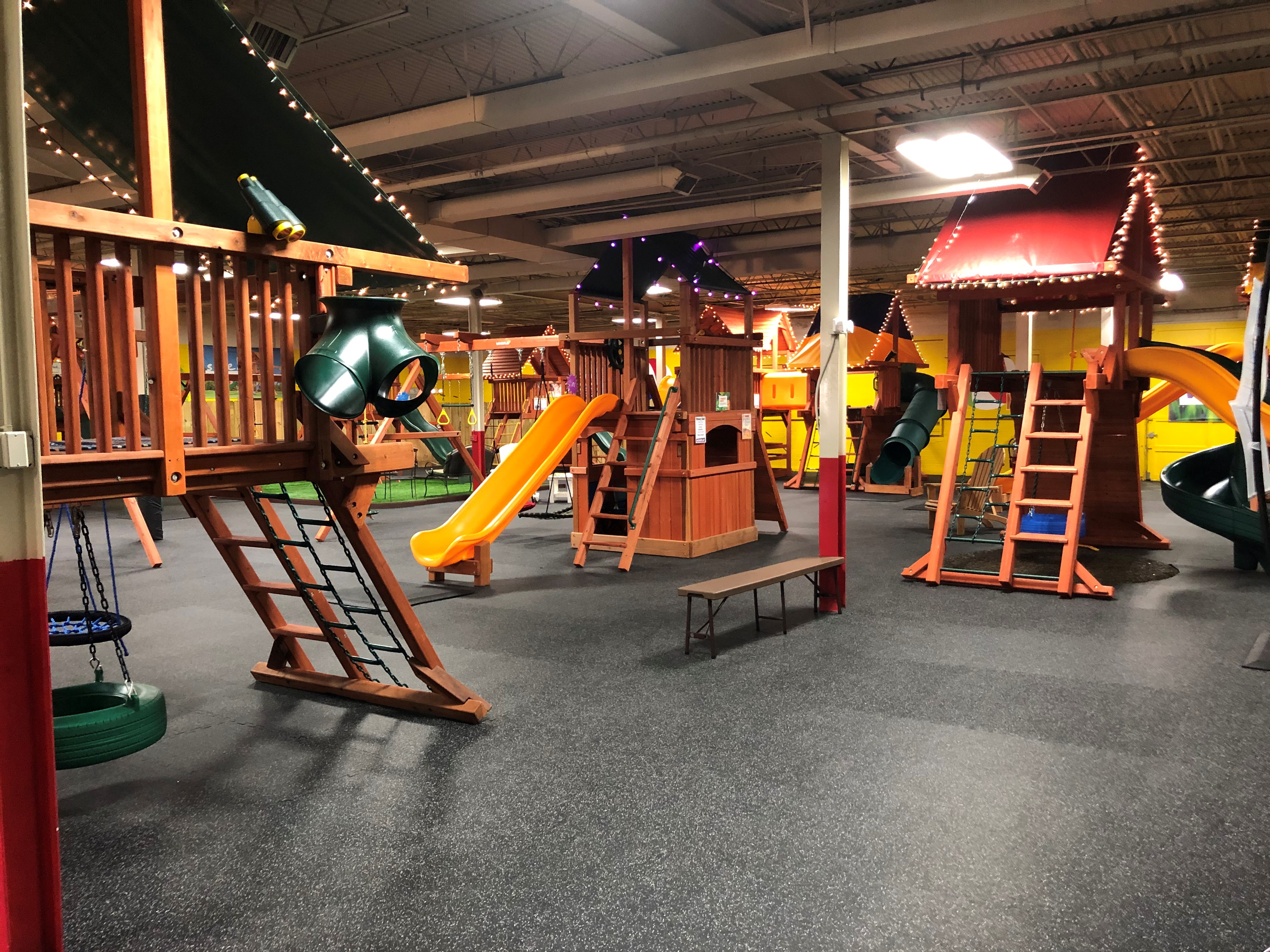 Private Party Room
Parties include 2 hours of FUN in our playroom and private party room. We provide the FUN – you provide the decorations, food, cake, non-alcoholic beverages, candles, utensils, paper products etc. We suggest an hour of play and then transition to your private party room. All food, drinks and decorations will need to stay in the private party room. This room can comfortably accommodate up to 24 party guests.Check our calendar below for open dates and times.